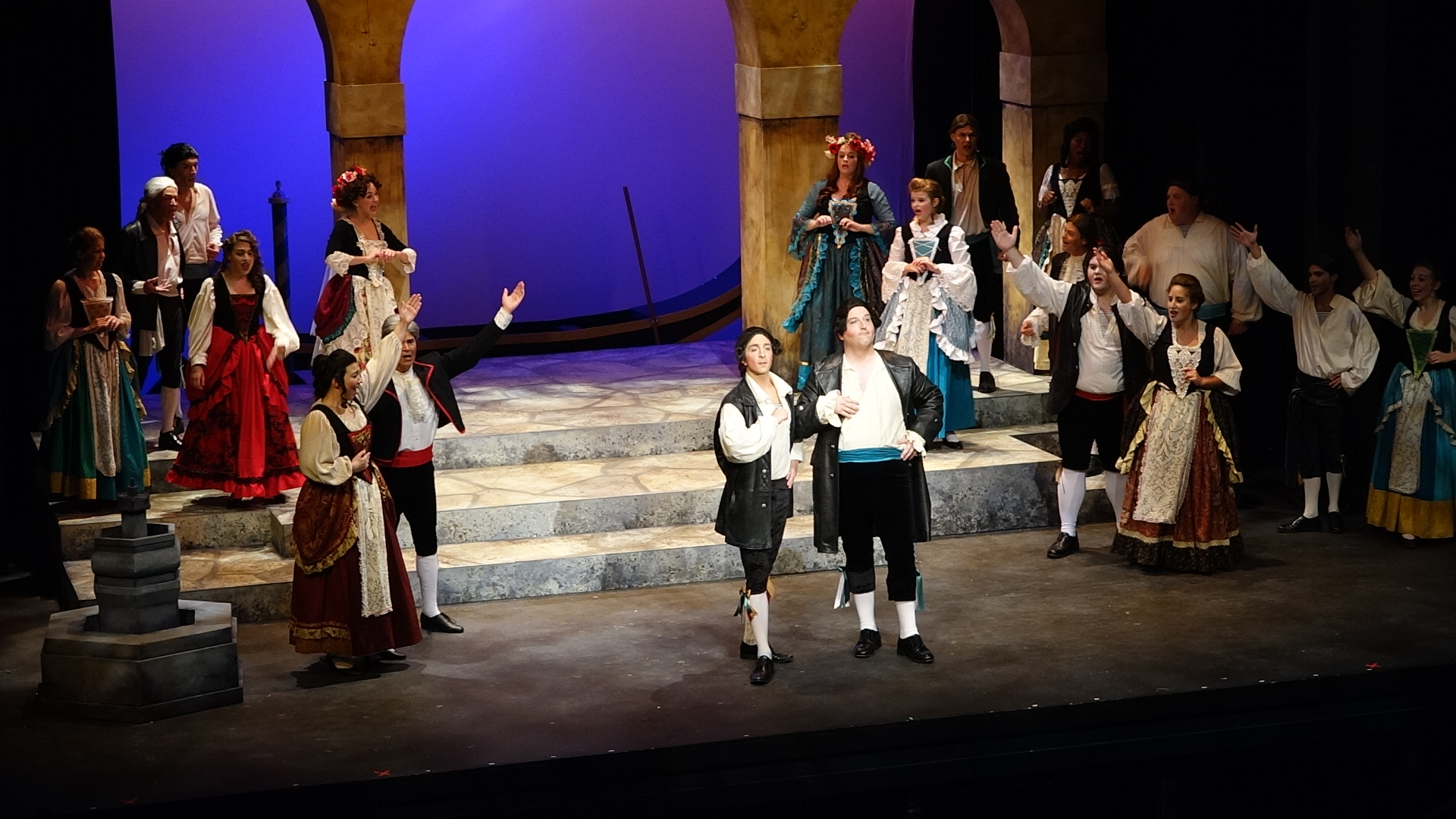 H.M.S Pinafore by Gilbert & Sullivan: July 28, 29 and Augus 3,4, 5 at 7:30 pm; July 30 and August 6 at 3:00 pm - UW-Madison Music Hall
ASL service available for July 29 performance, please request at the Box Office when purchasing tickets
H.M.S. Pinafore will be Directed by Audrey Wax, with Music Direction by Kyle Knox
Ticket Pricing:
$40 Premium Seating
$30 General Admission
$28 Senior Admission
$15 Student and Youth (Student ID or <18 years)
$5 Children 6 and under
Discount available for groups of 10 or more
Children's Pre-Show, UW-Madison Music Hall, 1:00 pm July 30. Listen to an interactive summary of the plot, get a backstage tour, and join us on a craft! Free for children 12 and under, please email This email address is being protected from spambots. You need JavaScript enabled to view it. to RSVP
The 2017 production of HMS Pinafore is supported in part by a grant from the Wisconsin Arts Board with funds from the State of Wisconsin and the National Endowment for the Arts.
Primrose, or the Town Time Left Behind by Nick Schweitzer & Ted Rienke has been postponed, date TBD. Stay tuned for updates.
The Gondoliers DVD and Blu-Ray
The 2016 Gondoliers DVD and Blu-Ray have been released. The Blu-Ray is priced at $25 and the DVD at $20. Both include the complete performance and run 2:15:31. Both are indexed so the individual musical numbers may be accessed.
Prior release DVD and Blu-ray price reduction
The price of all previous Madison Savoyards DVDs and Blu-rays has been reduced to $20/each.
Below: Clip from The Gondoliers - 2016.

Below: Clip from Princess Ida - 2014